The world of mobile growth marketing is insane and fast-paced. If you are an app marketer, chances are that you are always on your toes, trying to juggle and makes sense of all that this business has to offer! With never ending 'to-do-lists' at your end, keeping abreast of the latest happenings in the app development area may feel pretty daunting.
Of course, there's an array of content to go back to by means of books, social media, articles and blogs of all shapes and sizes, BUT they require a lot of time, investment and commitment. I personally bookmark at least 10 articles a day and end up reading only a few, and I know that's your story too!
With only 24 hours in your kitty, how do you keep yourself updated with all this knowledge pool?
A medial approach could be learning all of it through a model that doesn't require your active participation, but can add dollops of value to your time.
Online audio consumption is a brilliant way of sharing insights, and more and more people are getting hooked onto this medium. At present, US remains to be the biggest market for podcast consumption, considering that at least 1/3rd of Americans have listened to a podcast and the awareness levels have more than doubled since 2006.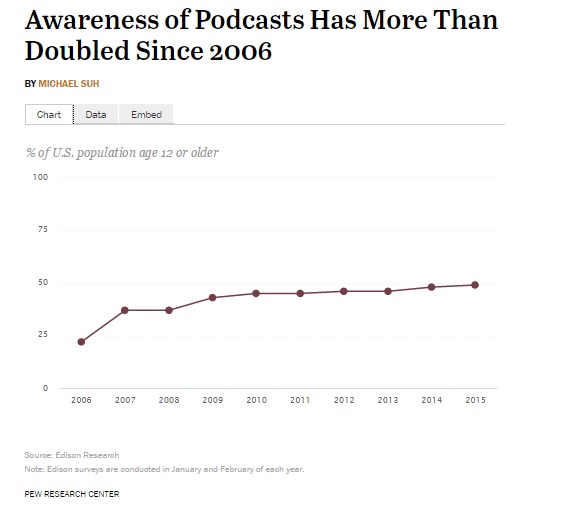 While its popularity may be dispersed within other geographies at the moment, it is on its way of becoming the 'next big thing'.
 Through this post we will be sharing 14 of the best podcasts on mobile app marketing along with a stellar list of hand-picked episodes that touch various aspects of this business such as mobile app marketing, strategy evaluation and app development.
These podcasts have various episodes in the offering, and it is a good idea to skim through it and bookmark the ones that have been the most beneficial to you!
 Mobile Marketing Podcasts On iTunes
Amongst the various options available for podcast enthusiasts, iTunes remains as the most preferred choice for users as discovered in the latest research done by Clammrapp. According to the study, 78% of podcast listening happens on a native Apple podcast app. Here's the list of mobile marketing podcasts that are brewing up a storm!
Appintop- Mobile App Marketing Podcast
This fortnightly podcast by Michael Bower is a treasure trove for app marketers. In this podcast, Bower invites mobile marketing experts, who share their hands- on experiences about various aspects of the mobile app market. His list includes the likes of Oren Kaniel of AppsFlyer and Ashwin Venkatraman of InMobi. Till date, the podcast has covered various topics such as app monetization, app localization, along with concepts of marketing an app in different geographies. The high-point of this podcast is the depth in which the experts have shared their knowledge on marketing various gaming apps here.
Mobile App Reskinning By AppsFresh.com
This podcast aims at reskinning apps by providing best app codes, graphics and ASO (app store optimization) tips to app developers. Through this podcast, they also invite source code sellers and understand their offering. The podcast also interviews professionals who are doing app reskinning for a living. The associated website also provides show notes and other useful resources for later consumption.
The Mobile Mixed Podcast: Mobile Marketing Made Easy
One of the best in the business today, the Mobile Mixed Podcast is the brainchild of Greg Hickman– a reputed mobile marketing consultant. As a mobile marketing professional, he has helped various companies like the NY Jets, The Florida Marlins and AT&T. Through this podcast, app developers can get insights on every single aspect of the business such as location-based mobile marketing, mobile search, mobile advertising, mobile SEO and a lot more.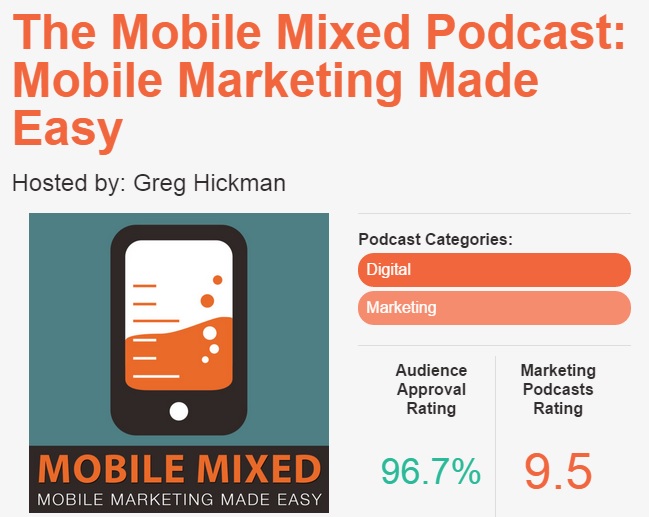 App Marketing and Design Tips for iOS and Android by App Masters
This podcast covers topics like mobile marketing, mobile game development, and mobile services. Successful mobile entrepreneurs share invaluable lessons with Steve Young, founder and host of AppMasters.
Gone Mobile Podcast is Co hosted by Greg Shackles and Jonathan Dick and covers in-depth topics ranging from mobile marketing and design for various mobile technologies like Android, iOS and Windows.
The iDeveloper podcast as the name suggests, is a repository of everything iOS. This magazine-style podcast includes elements such as latest developer news, technical issues and other aspects meant for indie iOS developers. The podcast is co-hosted by Steve Scott & John Fox. Another podcast that belongs to the same genre is the iOhYes podcast hosted by Chad Etzel, Darryl Thomas, and John Sextro. This podcast discusses technical tips and is strictly meant for iOS developers.
App Store Launch Stories By Paul Kemp
This weekly podcast by Paul Kemp is a pit-stop for first time app-entrepreneurs, where he interviews them when they are about to launch an iOS or Android app.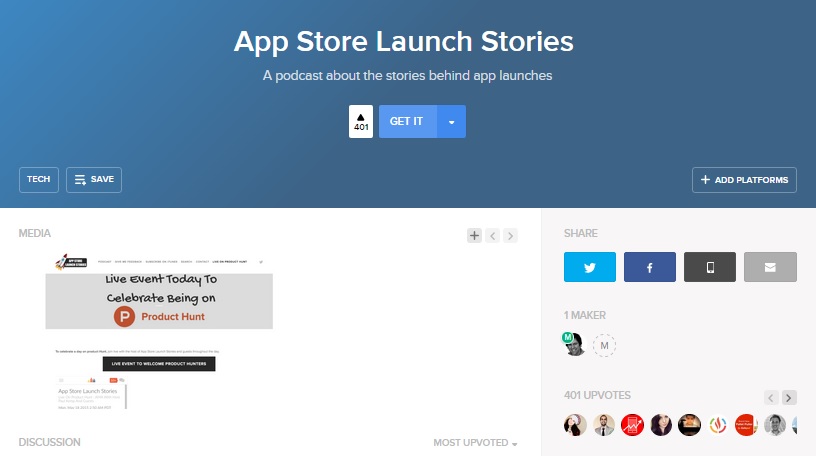 PodCasts On Soundcloud And Other Mediums
Even though iTunes seems to be the most preferred platform (and  attracts much podcast traffic) a healthy proportion of podcasts are available for users on Android and other individual platforms for them to savor. A big chunk of such podcasts is available on Soundcloud, due to the convenience that the platform offers to its users. Here are a few that we found worthy of this list.
The App Developers Alliance supports developers and entrepreneurs, much of which is reflected in the content that they share via their podcast. This podcast covers a variety of topics that fall under the purview of app retention strategy apart from discussing technical challenges faced by app developers. A good part of the podcast is devoted to emerging technologies and industry trends within the app industry.Apart from Soundcloud, this podcast is also available on iTunes, PlayerFM, and Pocket Casts.
The App Strategy podcast is mediated by Motion Mobs– a technology firm specializing in application development, consulting and user experience design. Due to the nature of its content this podcast it is more suited to indie and first-time app developers.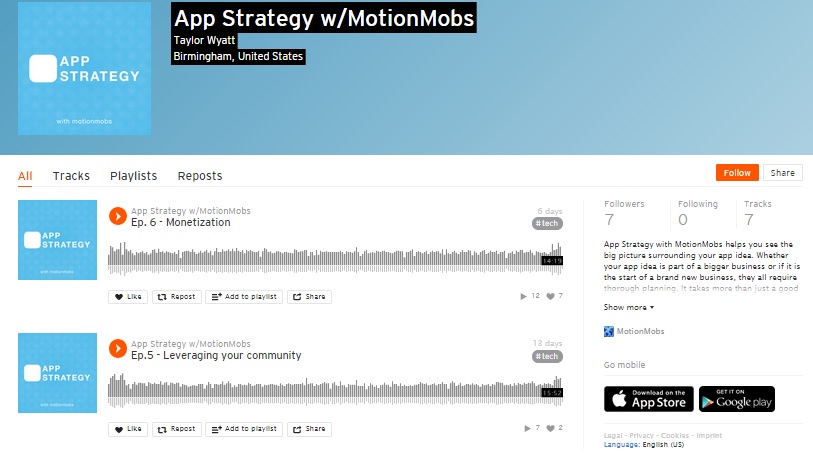 The App Business Podcast is co-hosted by Chris Chidgey along with Andrew Hubbard, both of whom come with decades of experience and are mobile app hustlers. This podcast covers mobile app news, and other topics of interest for app marketers, publishers, designers and developers. This podcast is also available on iTunes and Stitcher.
Lime-(Life In Mobile Enterprise) Apperian Podcast
The Apperian Podcast aids developers who are on an enterprise mobility journey. Considering that the inputs are coming from a company that is soaked in app testing and life-cycle management, it is worth an ear. This podcast is also available on iTunes.
App Marketing GH Podcast hosted by Timur Taepov is meant for the consumption of app marketers, indie developers, growth hackers and app entrepreneurs and covers a wide spectrum of topics such as app promotion, mobile SEO and app marketing. The objective of this podcast is to make the complex nature of app marketing more simpler.
This is yet another podcast by Greg Hickman, however, under the banner of his mobile marketing agency. This podcast is suited for business owners who want to jumpstart their mobile marketing initiatives.
Podcasts are quite a rage now and while there is an endless list of mobile specific podcasts a few specific episodes/tracks are something that no app developer should miss!
Hand Picked Episodes
One of the main focus of our blog is to share resourceful articles with the app developer community, both seasoned and new. This exercise also involves bringing in novelty to the table. Trust us when we say that it is a pretty daunting task and each cycle of content involves a bit of learning and evolving at each step.
We sincerely hope that you enjoyed this curated list of app marketing podcasts. As always, do let us know which podcasts will you recommend to your friends? Have we missed any? Do share your comments in the box below!