A mobile app has immense potential to increase the visibility of a brand and it doesn't come as a surprise that every business (whether small or enterprise) wants to foray into this territory today. This change in trend has also soared the popularity of app marketing. There's a considerable knowledge pool that surrounds app marketing, and we believe that every app marketer would have their own favourite stack of bookmarked articles, that they turn to in case of their app marketing ordeals.
At AppVirality, we are huge suckers for personalized stories that sing 'what, when and how of app marketing' and we often turn back to Medium for our daily dose of inspiration. But why Medium? This is a question that has been debated within our team now and then, and we have derived the following conclusion out of it (which also forms the basis of this post)
Most articles that are published on Medium, irrespective of the genre, are usually first-hand experiences. This means that a post is not only about writing for the purpose of revenue, but also to  share a viewpoint that has been tried and tested by the writer.

These articles have a personal connect and a voice that is extremally identifiable and simple. Therefore, we have reasons to believe that it will resonate in a much better manner with our readers as well.

Medium is such a powerful platform, yet so unexplored! Not only does it offer individual writers a platform, but also to brands that want to reach out to its readers in an informative and precise manner through company posts and publications. What this means is that while you have an opportunity to learn from experiences of fellow app marketers in terms of strategy and otherwise, you have the ability to leverage from your competitor's experiences as well.
We sincerely hope that the pointers as mentioned above have been able to justify our intent clearly. However, for some reason, if you aren't with us on this, do let us know more about it in the comments section, which is at the end of this article. But if your are (which is a moment of much yay!), gear yourself for some epic awesomeness on app marketing.
Note: Though this post deals with app marketing as a whole, we have tried to categorize it under the most relative keyword for our ease. Apart from this, we've also promised ourselves to constantly update this list.
Pre-Buzz For An App – The First Step Of App Marketing
Creating a pre-buzz for a product or an app has become a necessity of sorts today. By doing this, you are making an attempt to excite your users even before you product hits the app store.
This article written by Steve P Young enlists ideas that he incorporated before releasing his app OSnap. In this article, Steve has elaborated on various tested parameters that helped his app to generate the initial buzz.
We are also sharing an enjoyable read by Charlyn Keating, where she openly discusses the lessons she learned during her products launch, albeit the hard way. These lessons include aspects like product testing, limited press outreach, not creating enough buzz etc. amongst others.
 App Branding- Yay or Nay?
RecordBird is a web and mobile-based app that notifies registered users about new and upcoming records from their favourite bands or users. Their story talks about the importance of branding, while marketing a mobile app. Interestingly, this article speaks about their journey backwards i.e. going back from mobile to a web-based platform and how this led to a rebranding exercise at their end. While this article may seem of less relevance to a mobile app developer, it surely is an insightful read on how branding can give  app developers with a competitive edge.
 Pushing An App- Understanding App Promotion
Out of the many different challenges that are faced by app marketers today, app promotion seems to top the chart. With millions of apps to their disposal, an app marketer needs to tick the right boxes to be popular within their target audience.
 However, the misery doesn't stop here.
 Reaching Out to Journalists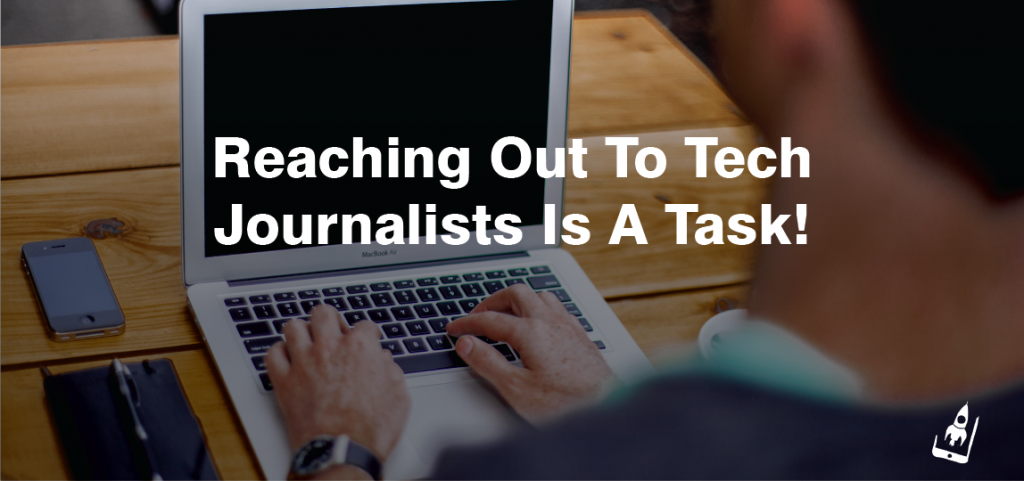 App marketers have to reach out to select journalists, bloggers and other eminent people in the industry to set the initial ball rolling. To many it may not come naturally and therefore, we are listing two stories, that may provide some insights that may make this process 'ideal'.
But a lot of promotion techniques can be executed within your own garage 😉 and here's an interesting read that can help you to get started.
 Mastering App Launch On Product Hunt
 A lot of articles that we read spoke about 'hacking' Product Hunt for app promotion. Here's a list of articles that have captured this process in an engaging manner.
One of our team favourites (within Product Hunt category) is this article written by Bram Kanstein, who is the force behind the hugely popular Startup Stash. In this article, Bram has discussed how he launched the #1 most upvoted product of all time on Product Hunt. Though his was a separate product category, this article is full of takeaway that can be easily applied while launching a mobile app as well.
 Post Launch Madness
A successful app launch is a moment of jubilation but is also accompanied by pangs of anxiety for the app marketer. Once an app is launched, an app marketer has to closely watch its growth, measure KPI's and monitor app ratings and reviews. This process runs parallel with other aspects such as handling marketing budgets to further boost app downloads.
For new app marketers, this may pose a few challenges since they may not have been fully exposed to the process or the metrics. The below-mentioned list can come in handy in such a situation
Handling KPIs- It's Launch Day. Do You Know The KPIs For Your Mobile App

Monitoring App Ratings And Reviews-  
How Are You Keeping Up?
If you have been keeping a count, we have shared with you 14 valuable app marketing stories till now, and we wanted to take a moment and understand how are you keeping up with it?
Learning and understanding a subject can take a considerable amount of time, and quite often, every experience is a lesson in itself, at least that's what we believe. So here's a valid question- Are these stories enough? If not, what will you want to see here? Just drop the keyword in the comments box and we will get the hint;)
In the meanwhile we've  also gathered a few exciting Medium stories that are clubbed and aptly named – The Big App Marketing Stash. This stash consists of articles on app download, app building, tips for indie developers, links to guides, online courses and product management lessons and much more!
The point is, we would love to share this 'knowledge bank' with you all. All you need to do is to sign-up for our weekly newsletter and voila, you are done!
 Here's the quick link>