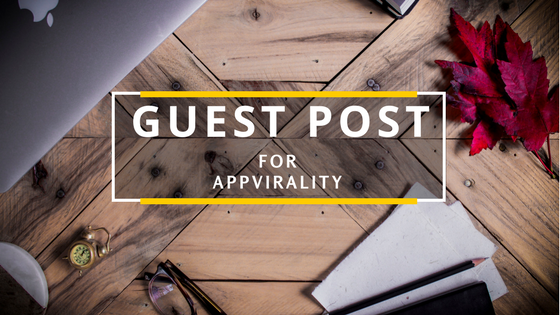 We were waiting for you!
Thanks for being here, we're thrilled that you're interested in writing for us! We value your expertise and will help you share your views, thoughts and opinions with the world.
We have a subscriber count of 11k+, and we'll make sure that your content is promoted extensively.
You can send us a sample content link for review below, and if selected, we'll reach out to you to discuss the content topic.
Our content team will take maximum 2 days to approve the content, and will publish it within 7 days.
Just to give you a heads up, we're looking for content on the following topics –
B2B/B2C Marketing
App Marketing
Growth Marketing
Content Marketing
Social Media Marketing
To ensure that we're on the same page throughout the process, please scan through these guidelines –
Our readers are mostly marketing fellows and entrepreneurs, so we're looking for actionable content that'll provide value for them.
The content should be original, unpublished and unplagiarized.
We like going in-depth, but also writing concisely. For a reference, a lot of our posts fall in the 1,800 – 2,500-word range.
We are not fond of overly-promotional posts, but you can talk about your own personal projects (for example, eBooks, webinars, Twitter chats, etc) in the extended intro section that we'll provide for you.
Cite any quotes, data, or third party content used.
Include at least one high-res image or high-quality graph in your post.
Well, that's settled then! Just send us your details along with the sample article link and we'll get back to you in a jiffy!