Ever heard of Dropbox?
Of course you have; they now have a valuation of more than $10 Billion and generate revenue of over $4 Billion!
How did they manage to achieve a meteoric growth of 3900% in the number of registered users within just 15 months?
The answer is – Referrals!
They are not alone. Take Uber, Airbnb or PayPal for example. Referral programs played a critical part in making them billion dollar companies from mere startups.
The power of word-of-mouth is not just reserved for billion dollar corporations. Consultants, software companies, retailers and many others successfully utilize referral programs to boost up their sales.
People are 4 times more likely to buy when referred by a friend, and this fact makes referral programs highly lucrative for businesses.
Despite this, only about 30% of companies were found to have a formalized referral program in a survey conducted by Heinz marketing.
Ignoring such a critical source of customer acquisition altogether is not a wise business move.
If you want to grow your SaaS business at a rapid pace, you must leverage referral marketing in some way or the other.
We'll discuss different referral program ideas that you can use for your business in this article. But first, let's understand some other benefits that make referral marketing a must-do activity.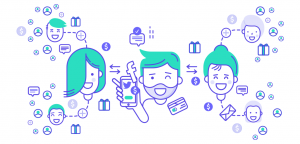 Importance of referral programs
Besides getting you more customers and increasing your revenue, referral programs help your business in the following ways too.
Create positive brand awareness
The core idea of referral plans is to ask your valued customers to refer your service to their friends, family, and colleagues. So, it inadvertently gets people to talk more about your brand with others on various platforms including social media.

And the more people talk about your brand, the more awareness gets generated.
Increase the lifetime value of customers
The Lifetime Value for new referral customer is 16% higher than non-referrals. If your business acquires a higher percentage of new customers from referrals, you are bound to increase the customer lifetime value (CLTV) at your company.

Who doesn't want a lot of loyal customers?
Reduce cost per acquisition
Cost per acquisition is an advertising pricing model for ads displayed online. Under this model, advertisers tend to pay for a particular acquisition. And today, a huge chunk of most companies' marketing budget is drained into advertising of all kinds – Google Ads, Youtube Ads, TV Ads, and so on.

According to a Nielsen study, just 36% users trust traditional ads, whereas 92% trust recommendations from people they know.
This means that your cost per acquisition can drastically decrease if you actively focus on your referral programs more than traditional advertising.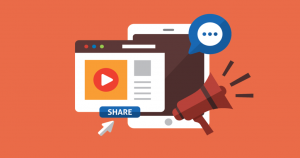 Referral program ideas for SaaS
Now that we are convinced that the power of referrals actually creates a huge impact, it's time to discuss various strategies that you can implement in your SaaS business.
The primary idea is that we should create some kind of value for our existing customers that motivate them to share the same with their loved ones.
Let's dig in.
Joining and referral bonus cash
Well, this one is obvious. What's a better incentive than good-old hard cash? PayPal leveraged a cash-incentive referral program in their early days and surged to a sky-touching user base in just a few years.
PayPal currently sits at $3.71 billion quarterly revenue in 2018.
The first COO of PayPal, David Sacks, was the one to introduce this refer-a-friend-for-cash program. In their initial days, PayPal offered a $20 bonus directly into the referring user's account on each new user they bring.
As PayPal gained momentum and mass adoption, thanks to the brilliant value they brought to the online business market, they reduced the incentive to $10. Currently, they offer $5 referral bonus, but only through their app.
There are a few critical takeaways in this case study.
Firstly, it is important to create value. If your SaaS product or service doesn't enrich your customers' lives, chances of getting referred would be bleak. Referral programs are just a channel to spread awareness and acquire new customers fast, but should not be done without a high-value product in hand first.
Moreover, frequently update your program depending on where your business is in its lifecycle. Referral programs work best in your growth phase when you have a few loyal customers (early adopters) and a great product.
As you move towards stability, keep reducing the incentive to cover for the initial cost.
Discounted bill
It seems intuitive to our minds that cash incentives would work better than any other kind of incentive. But University of Chicago concluded something else from their study:
Non-cash incentives are 24% more effective at boosting referral performance than cash incentives!
Let's take an example of Typeform.
It's a popular online survey platform that is gaining substantial users base thanks to the amazing forms, questionnaires, and lists it allows you to create.
Their referral plan has contributed significantly to this growth. Like most SaaS businesses, Typeform also offers different subscription plans to their services.
If you are a Pro or Pro+ user, you can refer Typeform to your friends. As soon as someone upgrades from Basic plan to Pro or Pro+ using your unique referral code, your bill would reduce by 10%.
This way, you can even get a 100% discount!
A similar strategy is adopted by Postcron. They also offer a 10% discount on your bill when any of your referrals pay their first bill.
Earn reward points and redeem
AirBnB grew from 140K users in 2010 to 100M in 2017!
And their referral program has a thing or two to do with it.
AirBnB's referral model involves a credit system. If you are an existing customer, you get to invite your friends to try AirBnB with a unique referral code that you can share on social media platforms or any other way.
When a new person makes their first booking, you get travel credit in your AirBnB account. You can redeem the credit points to get a discount on your next AirBnB booking.
That's not all; your friend gets a discount on their first booking too!
Of course, it works only for acquiring new customers, meaning that a person can't use the same code twice for a discount. But they can always refer more friends and earn travel credit for discount.
In short, their program is a great way to acquire new customers as well as retain the existing customers.
Affiliate program
Some people consider an affiliate program to be different than referral programs. Well, there are differences, but the underlying concept is the same.
Users who sign up for an affiliate program get a fixed commission on every referral that they make. It can be a percentage of the sale value or a flat fee.
Essentially, they are earning a reward for referring new users to your business, which means it is a referral strategy.
However, the intent here is slightly more commercial than typical referral programs, and the referred users are not necessarily friends. Most affiliates have a blog, website, YouTube channel, Facebook page or Instagram profile with loyal followers who see them as influencers.
If you have a great product and want to skyrocket your growth, affiliate program works wonders.
Take the example of Bluehost. It is one of the most popular websites hosting service provider out there. Their service is fast, reliable, and secure, along with an awesome customer support.
But their affiliate program is what provides them a major chunk of new users. Their affiliates are famous influencers on social media and the internet, and when they recommend Bluehost to their followers, they buy.
They offer a flat $65 commission to their affiliates, but they are known to increase this commission for their star affiliates.
ConvertKit has a different type of affiliate model. Instead of a flat fee, they offer their affiliates 30% value of the new subscriber's account plan. That too every month!
More Value
Dropbox's referral program falls under this strategy. They offer 500 MB of free space to you as well as the referred user when they sign up with your referral code.
There is a capping on the extra space limit at 16 GB. For their Plus account, the offer is 1GB free space to both, and a maximum space of 32 GB.
SugarSync is also a similar service to Dropbox and have adopted the exactly same referral program idea. However, the rewards that they offer are much higher than Dropbox for paid accounts. You and your friend get 10 GB extra space, when they sign up for 60+ GB plan.
Trello promotes their premium plan by offering a month of Trello Gold free for every new user you bring to Trello. You can enjoy up to 12 months of free Gold subscription with their referral program.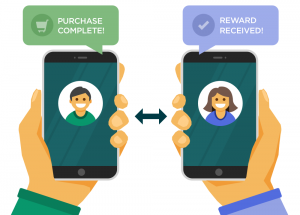 Best practices
Irrespective of any strategy you use for your business, make sure you follow these best practices for getting the most out of your referral program.
Provide an easily shareable link
More number of people will spread the word if it is easier to do so. As simple as that!
Ensure that they are able to share their unique referral link or code on as many platforms as possible without any hassle. This includes social media channels like WhatsApp, Facebook, Twitter, Instagram, LinkedIn, Google+, and the likes.
Also, this feature should be inbuilt in your website or app.
Make a dedicated referral page
14% of customers who visit a referral page take an action. That's a pretty good conversion rate. So make sure you clearly explain the benefits and value that your users get by referring new users to your platform.
Explain the terms and conditions related to the program as well.
Highlight your referral program
Once you have a dedicated referral page with a great copy, highlight it prominently on your website. A simple way is to put the link in the header menu where it is visible to everyone.
You can also promote it on other websites and blogs to reach even more number of people.
Have a chat support software
Make use of a chat support software like ProProfs Chat to attend to your new visitors' queries quickly. This will transform your visitors into potential or new customers.
Happy visitors create more referrals.
Give two-way benefits
This one sounds obvious, yet many businesses fail to offer rewards to both the person who refers and who receives.
Two-way benefit further motivates the referred person to sign up, and helps the referrer in getting more number of new users to your platform.
It's a win-win situation for everyone!
Ask your customer
Having a referral page and highlighting it is fine; but why not simply ask your existing customers to spread the love?
Just make sure your timing is correct and doesn't interfere with the user experience.
Make it your marketing team's responsibility
You are 3x more likely to achieve your revenue goals via referral program when your marketing team manages it. So, don't simply rely on your developer to build a referral program in your app or website.
Conclusion
Referral programs are a great way to acquire new customers through word of mouth publicity from your existing customers. Industry leaders like AirBnB , Evernote, PayPal, and Dropbox have successfully leveraged their referral plans to grow leaps and bounds in a short time span.
It's time you start your own referral program too!
Have more referral program ideas to share? Leave it in the comments below.