The most common challenges that app marketers face is the lack of understanding and clarity on the strategy that works the best at a specific stage of their sales funnel. However, there's one more that can become a big hurdle- we call it the fear of  'too afraid to ask'.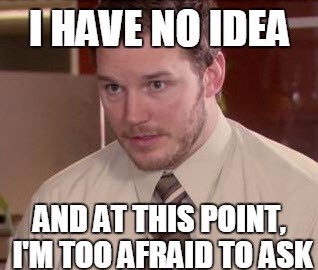 You aren't alone. Most distinguished app marketers too face the same challenge, however, what differentiates them from others is a clarity of approach towards marketing strategies. Needless to say, a robust approach stems from experience and constant interaction with peers in the industry.
With the launch of Million Install Meetup– a community driven initiative by AppVirality and its promoters, we've tried to resolve the above-mentioned issues by providing marketers an approachable and a non-judgemental platform for interaction with the best in the industry.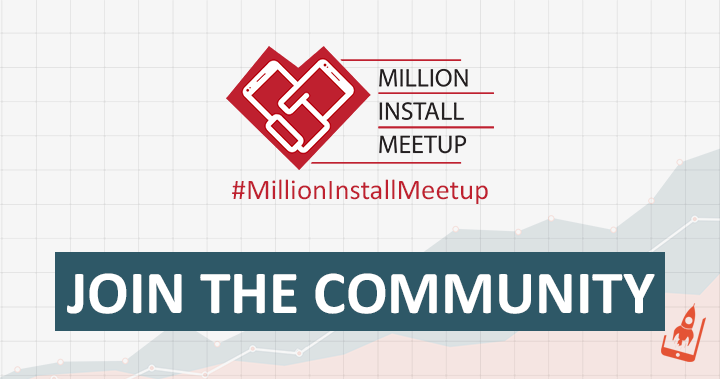 Having completed its third edition recently, we wanted to share the nuggets of wisdom shared by our esteemed panelist through this article. The first part of this article explores snippets and take away from our Marketing workshop while the later part of the article explores key metrics that matter.
Let's get started.
Customer Acquisition & Retention Strategy – How To Reach The First 10000 Customers!
App marketers who are starting out are usually clouded with too many options thereby complicating the process and limiting themselves to a certain few.
While there's tons of advice on the right tactics to grow an app, it will vastly vary for each app category. Abhinav Agarwal, Co-founder of Doormint– a laundry app,  shared his experiences on growing Doormit from zero to its first 10,000 customers. Today the app has crossed over 100k install on playstore and around 25k on iOS.
While his inputs are more relevant for an E-commerce and utility driven segment, we are sure that there's something for everyone to test!
Top Tips On Scaling to First 10000 app users
Abhinav advises that even before starting out it is significant to understand the right approach to growth and take a firm call on an app v/s web or an in-between strategy.

Having achieved the above, identify the core offering of your app. For example, whether the app falls in a transactional, social or content category to be able to define a concrete marketing strategy.

Abhinav adds that the first 1000 customers for the app should be acquired organically, and one should leverage their network of friends and family immediately after the launch. He also added that a powerful network could help you leverage the first 5-star ratings-a key factor in attaining visibility for your mobile app. Given that Google play store and Apple Store work on the weighted average method of rating the apps, this helps immensely.

Make sure to cover the three points while developing your app.  – Relevance, App Size, and Geographic location.

Below the line advertising such as print ads and word of mouth are inexpensive and efficient growth tactics. These activities if approached correctly can bring in 5-10 users on a daily basis.

Twitter and Facebook can help in reach and publicity of your mobile app.

Having achieved a stability with first 1,000 users, app marketers should switch their focus to user retention.

Abhinav adds that if the retention metrics are below 50%, your fundamentals are wrong.

At this stage, paid advertising on social media platforms would add more value to your retention efforts.

In his opinion, the retention rate is best for customers acquired through organic marketing, moderate for referrals and worst for paid customers.

Most marketers misinterpret a sales funnel and its various stages. Abhinav states that each of the steps (impressions, reach, installs, signup, etc.) are interconnected and should be treated with caution. For example, something as simple as creatives plays a key role in getting more potential clients to the reach stage. He further adds that an install is influenced by user ratings and reviews alongside app description.

To attain favorable sign-ups, it is significant to use deep linking.
Having evaluated the roadblocks and tips to the first 10,000 app users, let's look at the larger picture and deep dive into the most meaningful answers that as marketers we all seek- ofcourse as answered by our eminent panelists.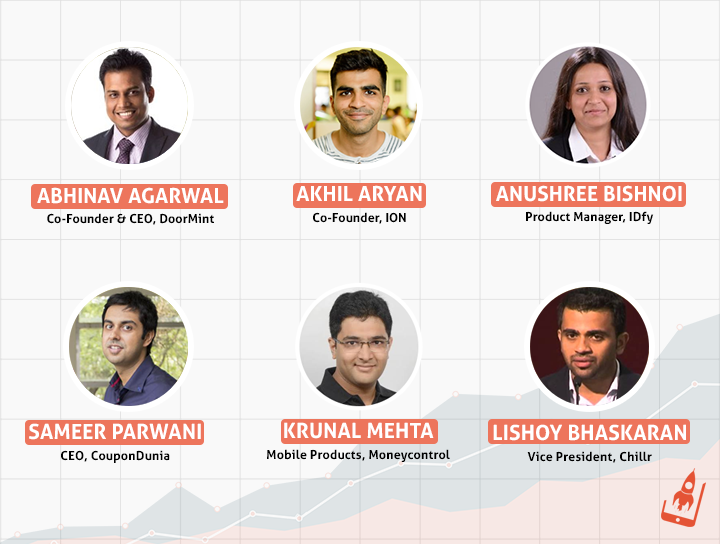 What Is The No.1 Metric To Track While Growing Your App?
Given the vast experience of our panelists, we got a chance to explore this question from varied angles! Here's a quick look at what they had to state:
Anushree – Revenue and Active users

Krunal – Installs and Monthly Active Users (MAU's)

Sameer – Number of daily unique users and retention rate.

Lishoy – Installs and Transactions
Key takeaway: The no.1 metric to track varies for each app segment. Identify what the one that's closest to your app business and work on achieving success with it.  App marketers should not forget that the cost of acquiring a user is higher than the cost of retention and the cost of re-acquiring the client is much higher! Hence, dividing the entire life cycle into concrete steps and doing well in all steps is the key.
What's An Ideal Split Between Paid and Organic Installs?
While paid and organic are channels that are used by all app marketers, there's a constant debate on what should be an ideal split and what are various tactics that can be put to good use.
Lishoy from Chillr app said for their app the split was 20% paid. FB installs ads constituted another 20% while the majority of users ( 50%-60%) were acquired via organic referral methods. However, for Coupondunia the strategy was a tad different. Sameer Parwani, the company's Founder said their methodology favored organic installs at 90% while only 10% was paid. He further added that paid installs have lower retention rate, and hence marketers should favor organic downloads. A few methods tested by the app included: AB testing, regular replies to reviews on Android with competitor keywords and converting mobile web users.
Key takeaway: Paid and organic channels work hand in hand. However, smart marketers constantly test the ones that bring in more loyal app users. Another critical thing to remember is that user feedback will help you in nailing the issues and making your app better.
What Are The  Alternate Channels That Can Be Tested To Reach The Next

10,000

Mark?

Most app marketers piggyback on paid marketing methods in order to constantly add more users. Unfortunately, with time it may only work if you are sitting on a pile of marketing dollars. While our panelists banked on a few generic methods to scale the next milestone for their app, a few methods stood out. 
Influencer Marketing campaigns
Krunal Mehta- Head of Mobile Products at Moneycontrol tested the app by using an influencer marketing strategy. He said that the app reached out the influencers via emails which helped them get an edge on app installs.
Focus Group Conversions
Anushree mentioned that her team gained a lot from by focusing on group conversions.
Partnerships
Most marketers undervalue partnerships however according to our panelists it is one of the most powerful way of amplifying installs for your mobile app.
For your convenience, we've Storify'ed the complete discussion below!
Over To You!
We sincerely hope this article sets the pace for the new app growth strategies that you are planning. We would love to know more about what worked for you and whether this recap helped you in some way.
If you attended our meetup and had some questions for our panelists, do email us at events@appvirality.com