We've been discussing growth hacking for a while now. The concept put forth by Sean Ellis is fast evolving and getting a nod of approval from new age entrepreneurs and start-up aficionados alike. But, what sets it apart is the enthusiasm and the wisdom that floats around growth hacking. Thanks to communities like GrowthHackers and Inbound, one is subjected to ideas and anecdotes on a day-to-day basis.
While this constitutes a 'wholesome' daily dose of 'growth' for many of us in the community, we always look forward to first- hand experiences, right?
At AppVirality HQ, we are a bunch of inquisitive souls who love hustling and when we got our opportunity to interact with a fellow entrepreneur and growth hacker, we didn't want to let it go waste.The lady in question is someone whom we had listed in our previous article that discussed women growth hackers. An extremely affable soul, Violeta is the Co-founder of Amazemeet– a platform that aims at making 'meetings' eventful and less cumbersome. She is also associated with Somewhere– a creative community that is re-inventing the definition of work. A voracious writer, she shares her insightful stories on Medium and is an avid Twitterati!
Without much ado, here are the insights from the e-mail interview that we had with her, which speaks about growth, entrepreneurship and is full of intuitive thoughts. As a bonus, we've included a run-down of her favorite start-up resources along with five of her awesome articles that you'll enjoy immensely.
What made you get into an entrepreneur's shoe? Was it the opportunity, product or passion?
It was definitely an opportunity. And a bit of passion. Basically, I met my co-founder, Mike Sutton, last year, after writing about "life hack apps". I guess he was impressed by my passion or something and reached out. We started doing random projects, but nothing really stuck until Amazemeet, and now we're really hustling on it!
Tell us something about the Amazemeet App.
Amazemeet is a meeting software app meant to take people through the whole process of scheduling, managing, and following up meetings. It helps you have "fewer and better meetings". When Mike came to me with the Meeting Facilitator Canvas, I just knew it would help a lot of people. My suspicions were confirmed by the survey we're running right now – about the state of meetings in Europe. Anyway, the app is underway – we're very close to launching – and it's amazing to work with such talented people. Our designer Ana is a genius and Mike is just so dedicated.
What according to you are the most crucial steps while creating an app? What's the growth journey that you've planned for it?
Well, first of all, you have to confirm that people actually need your product. We did that by giving away the Meeting Facilitator Canvas for free. So many people downloaded it and gave us positive feedback that we decided we've crossed off product-market fit off the list. Then you have to find your target audience – where they hang out, what they're interested in, and use that information for the next step – finding the right channels.
If you've read the book Traction, you'll know that The Bullseye Framework is pretty good. You just have to do a lot of experiments to find the ones that work and keep using them. Do that until you max out on those traction channels and keep checking the analytics to make sure you're doing the right things. Don't trust your gut or people's opinions, trust the data. Next step for us is pushing the launch, which in my opinion is the trickiest part because there's an expectation around it and getting press – it seems – is really hard. Lol.
Being an entrepreneur isn't easy, what's the one key takeaway that you'll want to share with the start-up community?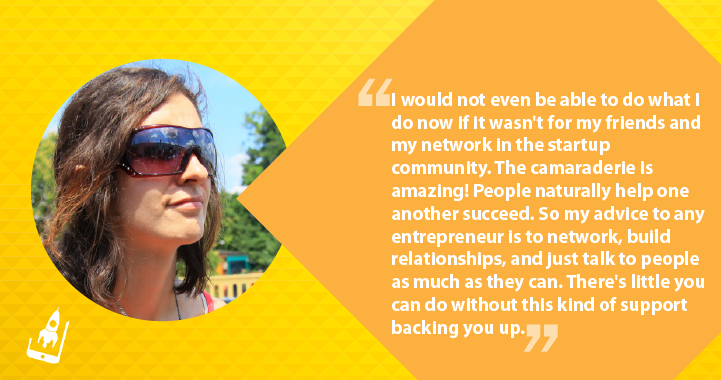 An entrepreneur's role today requires him/her to follow the growth hacking principles. What attracted you to growth hacking principles at the first place?
I'm not big on rules and principles, but I was attracted to growth hacking because it reflects my own way of doing things. First of all, growth hacking is different for everyone. For me, it's marketing on every level of the product – from conception to UX to distribution. Basically, every decision has to be made from a growth perspective. And seeing as I've always enjoyed doing my little creative experiments and finding the quickest and easiest way to achieve something, I'd say growth hacking just made sense.
The positives and negatives that growth hacking has taught you?
Positives – There are so many styles of growth hacking! I used to study how people did it – like Matt Monahan and Ryan Holiday – and some of their hacks were ingenious! And then I read about their definitions, which included things like creativity, psychology, and thinking outside the box. The more I discovered, the more I loved it.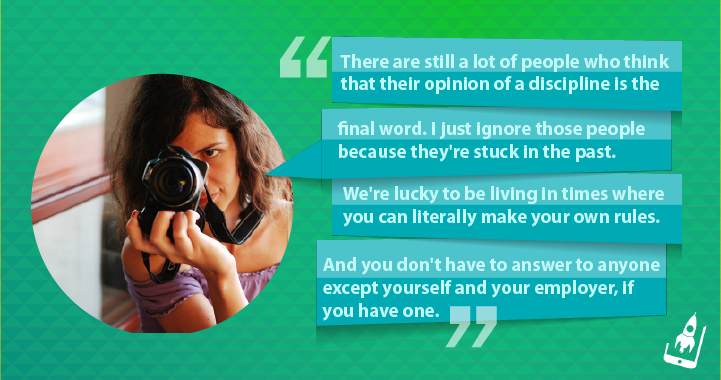 So, for example, if you tell me that a growth hacker has to know how to code, I'll tell you that's rubbish… and that coding definitely helps. But most of the time it's about teamwork, not any one individual's skills. P.S. I also don't think you can just take a number of methods and apply them to every product. Each product requires its individual treatment and anyone who says otherwise is just fooling themselves.
Which product growth strategy do you look up to and why?
I respect Dave McClure's pirate metrics a lot (Acquisition, Activation, Retention, Revenue, Referrals, AARRR). Not just because it has an awesome name. I just think it makes so much sense and it envelops everything, the whole process of growing anything – from finding the people, to engaging them, to referring new ones, and so on. Also, I like Nir Eyal's Hooked model a lot. Everyone should read it.
What's the best growth strategy that you've used for Amazemeet?
Unfortunately, I can't boast with amazing results (yet) from anything I did, because our biggest success so far came from being featured on Product Hunt. That gave us a lot of subscribers and some press, so I'd say it was a big stepping stone for Amazemeet. Everything else is just small things that have either panned out or not, but nothing huge so far. I'll get back to you after the launch. 😀
Who are some growth hackers that you admire?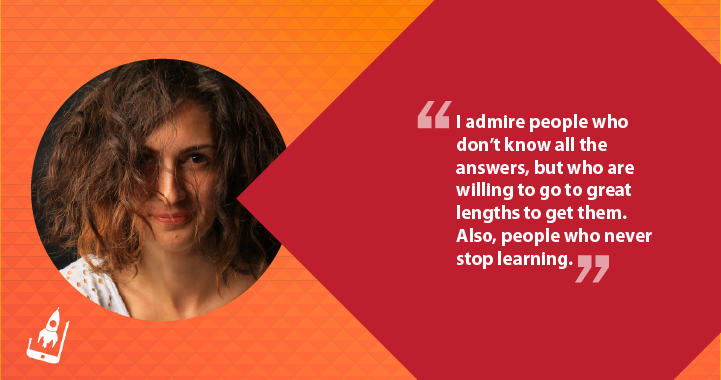 So… I admire my best friend – Nichole Elizabeth DeMeré – she's such a power machine of good ideas, amazing work ethics, and just boundless energy. Everyone who hires her ends up being shot up in space! 😀 I also admire Gary Vaynerchuk – is he considered a growth hacker? He's just so smart when it comes to marketing and so entertaining. He's very lucky, too because the entertaining part is in his personality. Oh, almost forgot! Noah Kagan is one of my all-time favorites because everything he comes up with is pure gold – from individual blogging hacks and tools to selling t-shirts, etc.
We'll love a run down on the best links,tool and,books and people (to watch out) that you feel rule the growth hacking world!
Luckily, I have this curated on my site! It's a list of tools, books, blogs, etc., which help startups specifically because I recently started consulting as well. Not to mention every time I have difficulties with my own strategy, I can turn to the list! (I'm very compulsive about curating things. And it serves me well.)
While she was kind enough to share her start-up resource kit, we decided to give a little spin to this interview by sharing few of her best writings >
Have questions for Violeta? Please feel free to drop in your comments below. You can follow her on @V4Violetta for your daily dose of awesomeness. If you are smitten by her ideas and philosophy don't miss to read the entire stock here.