Remember Asterix & Obelisk or Batman & Robin? Chances are that you'll remember their camaraderie and the action that they brought together!
As marketers, we can learn a lot from these characters and apply the same logic to our marketing strategy. In a nutshell, that means leveraging the power of two. Being in the app space, we've frequently written about the benefits of incorporating In-app referrals or push notification in your app marketing strategy. While both these hacks are power packed in their own right, an omnichannel approach can provide you with a lethal growth hack and increase the chances of your app's growth.
Convinced? Well maybe not. Let's have a closer look at the problems faced by app marketers and analyze why an omnichannel approach is the need of the hour.
Challenges Faced By App Marketers
User acquisition and user engagement
Having assisted numerous app marketers, we can say with much authority that the two biggest challenges faced by app marketers today are user acquisition and user engagement. Given that the users today have access to a
Given that the users today have access to a bevy of apps, it is very human for them to hop from one app to another or simply abandon your app in the absence of a great strategy.
Localytics states that 58% of users churn in the first 30 days after an app is downloaded. Over a period of three months, this number has shown to increase up to 75%. App engagement is yet another area of concern, more so due to the competition in this space. Considering that a huge influx of app users demand engagement, it is one part of app marketing that needs much attention. Studies have proven that app engagement significantly decreased 24 hours after install.
   2) Expensive growth options
A significant part of this revolution is backed by mobile apps. While most app marketers wouldn't miss an opportunity to increase the visibility of their app, a few may have to restrict their choices for a more cost-effective option.
There's no denying the benefits of growth opportunities that lie with mobile ads. However, it may not be the right choice for many who are running with a budget, considering that mobile ad cost is on a rise YoY basis. As an app marketer, one wants to extract the most from a strategy and sometimes expensive mobile ads may not be the answer to app growth. However attractive this may look, app marketers tend to often miss the fact that users are consuming information on the go and that mobile ad banner blindness is for real.  Detailed research on mobile ads also states that 66% of user do not find any value in such ads and 68% percent find them annoying.
Having understood the challenges faced by app marketers let's explore why this may be a good idea to begin with.
An

Omni-Channel

Approach: In-App Referrals And Push Notifications

In-app referrals and push notifications are widely popular, inexpensive and relatable methods to win app users. To ascertain their benefit we analyzed both these hacks separately basis noteworthy statistics and discussions. Needless to say that, we came out with great takeaways that reiterate the need for an omni-channel approach that includes both these hacks.
Push Notifications- What Do The Stats Say?
Push notification is a powerful engagement tool and can help in boosting the traffic-5X in the case of platforms like AccuWeather.

A report by Localytics states that push notifications drive higher app interactions and lower app abandonment rate.
Another stellar report by Localytics also observed that retention rates among push notification recipients doubled those of non-recipients.
Onboarding campaigns sent via push notification boost next day retention by 50% and two month retention by 71%
In-App Referrals- What Do The Stats Say?
Airbnb increased signups and bookings by over 300% with their mobile based referral campaign. Brands like Amazon have also introduced app referral/ In-app referral campaign as a part of their mobile marketing strategy. In the world of marketing, that's a smart move!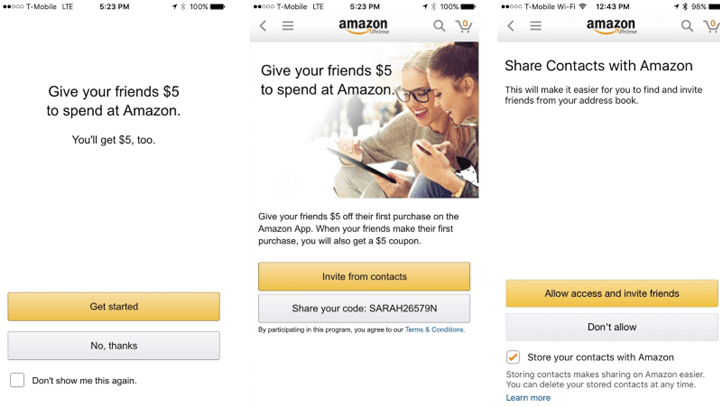 According to a Nielsen study, 36% of apps that are discovered are through word of mouth.

92% of consumers trust referrals, since they are tested by their friends and family.  

22% of people state that the motivation behind them downloading an app was influenced by word of mouth.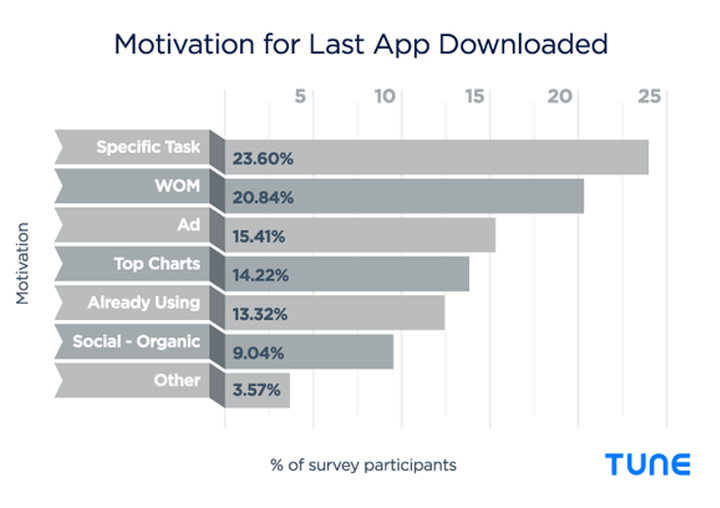 What Can We Learn Here?
As app marketers, you all will agree with me when I say that an influx of returning visitors and superior engagement tend to substantially bring down the cost of acquisition. While we are at it, I would like to take a moment and share two interesting insights that will recap the entire discussion for you all.
A Bain study mentions that a 5% increase in customer retention can increase a company's profitability by 75%. At the same time, a Gartner study indicates that 80% of a company's revenue comes from 20% of existing customers!
The above mentioned statistics firmly state the relevance of In-app referrals and push notifications in combating churn. And what better way than putting both these growth hacks to work while constantly providing a superior user engagement to you app users?
How Can AppVirality Help Mobile App Users With Dual Hacks?
If you've been following our blog, you will be well aware of the fact how AppVirality's In-app referral feature is changing the dynamics for our clients– both for themselves and for their end user.
In-App referral is our forte and while we do not provide push notifications as a growth hack, we recognize its importance. That's why our dashboard comes with an easy to integrate system for push notifications. Customers who are on Android platform can either choose a default Cloud Messaging Service by Google or can integrate with a popular third party platform to run their push notification with our service. Similarly, customers on the iOS platform can integrate push notifications via a third party service under the notifications tab.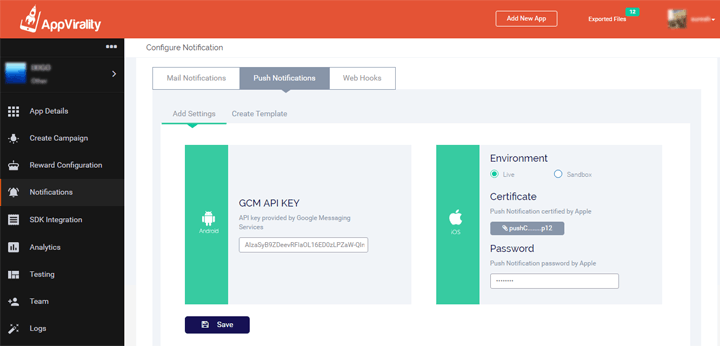 Over To You!
Do you want to make your app stay longer in your user's smartphone? The answer may lie in providing consistent engagement through In-app referrals and push notifications.
What other growth hacks have worked in tandem for you? Do share your experiences in the comments below!

Image Source: AppBoy Blog| Emarketer | Tune Blog| Medium