It's true that referral marketing has earned a unique voice in the cacophony of marketing tactics available to app marketers. The cost of acquisition is crippling marketers and developers, making app referrals an ideal choice to ensure growth.
But here's what most app marketers miss about app referrals- it is the fact that it is driven by psychology. With thousands of app in the app store, an app has to hit the right chord with the 'mind' of the user before it becomes viral.
The Viral App Story
Highly viral mobile app such as Secret was able to become an overnight success due to an inbuilt virality and excessive word-of-mouth. The app's core feature was magnetic, and users thronged to download it, having heard about it from friends or family.
Unfortunately, your app may not have a similar in-built product feature, however, it can still offer a similar viral growth through app referrals. The trick is to provide  users a valuable experience while they go around recommending your app!
We have listed 9 ways to magnify app referrals and help them deliver the best ROI numbers for your app.
Ready to dive in? 
Help Users Scale With The App
Incentives are key to the success of any referral campaign and undoubtedly the most important trigger for never ending word-of-mouth. If a user is not able to see an instant value in the offering/incentive, he/she may not take the next logical step, which is to refer your app!
Whether it is a virtual gift (in case of mobile games) or a monetary incentive, app marketers should constantly test the campaign results. It is significant to conclude the most compatible sweet perk or incentive for your app. A few questions that app marketers can ask them while testing are:
Which incentive value brought in the most app installs?

What type of incentive was more popular with the audience?
Our tests have shown that app referrals with a two-way incentive tend to perform better than ones that only incentivize the referrer and not the recipient. When app marketers choose the former method, they create a purpose for both the recipient and the referrer helping both of them to scale. This invariably helps in sustaining growth for the app as well.
Induce A Social Viral Loop
What did you do the first thing in the morning? Or in the free time while on the subway? Chances are that you were busy sharing, commenting or tweeting away to glory. Even if you were a mute spectator,  you were still consuming valuable content shared by others!
Social media has successfully induced a sense of FOMO in us- the living mortals. We are constantly consuming content on the go. An app referral campaign without social sharing feature is therefore, suicidal for the app's growth.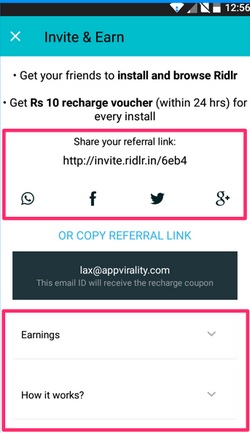 A social sharing feature keeps the interest of users alive, probing others in their network to constantly share and spread virality.
Offer Premium Treatment
You are offering a rad app referral campaign, you've even witnessed an upward growth trend on the app, and then the inevitable happens. Every marketer dreads a decline on the growth graph. But does that mean an end to the referral campaign?
The answer is no.
In fact, this could be an opportunity to re-invent the wheel. In an earlier post on our blog, we had discussed how innovative methods like wallet upgrades can bring back users who haven't surfaced in a while. This growth hack has also helped app marketers in substantially bringing down the uninstall rate.
Bring In A Sense Of Community
Why community?
The answer to this question lies in the fast-paced growth stories of apps such as Slack and Canva. A Community helps in boosting the trust associated with your app's referral campaign and positively impacts users who have been shying away from participating in your campaigns.
Both these brands were able to achieve enormous growth due to a tight-knit community. Product Hunt is one such platform that has been able to grab eyeballs and a become an authority via an active community. Anuj Adhiya has explained a bit more on Product Hunt's community in this interesting post on CMX.
What can you do? There are numerous ways of achieving an optimum community experience for your app users. For starters you can glance at the following tips:
Interact with them beyond the virtual platform. It's good to meet and greet your loyalist in person.

Designate community champs and make it a coveted role.

Run community-based campaigns in line with app referrals.
An engaged community is just the start of a long-lasting relationship with your app. In my opinion, it is a much-needed investment by app marketers.
Seek Constant Feedback From Users
AC Nielsen's report states that 84% of users trust recommendations from friends and family. Given the fact that such users are your high-value partner, it is paramount to seek constant feedback from them. The idea is to be cognizant of their needs and not to ignore them.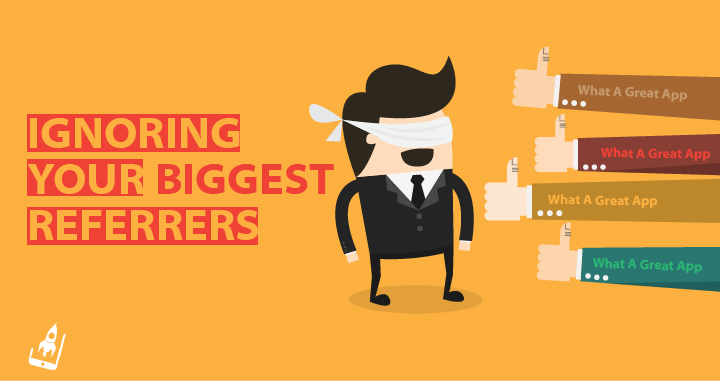 This can be done by running a simple NPS survey or by asking them specific questions about your referral campaigns. Seeking feedback is a great way of involving users, reducing churn and improving your referral campaign.
Offer Superior Customer Service
Complaints concerning 'delayed incentive' or 'incentive not released on time' during an app referral campaign have become an everyday affair for marketers. The important lesson for app marketers here is to continually strive to offer a superior user experience to app users.
Hence, a lackluster approach in customer service can backfire app marketers. 
It is often seen that app marketers cease to reply in situation such as these, thereby building frustration at the user's end.  Much can be learned from veterans such as UBER in this space.
Here's an example of an exceptional service provided by  UBER to one of its users.
@Uber_Support still no answer either on my incentive not being paid nor my referrals also

— Abel Monegro (@Abelmonegro) January 27, 2016
A satisfied customer will keep coming back to your app referral campaign, despite a previous hitch.
Choose The Right Promotion Platform
With numerous platforms to choose from, promotions can pose unique challenge for the app marketer. A word of advice here is to constantly test a favorable platform rather than going the whole nine yard.
Consider a scenario in which most app installs are happening via Twitter. In such a case, app marketers should allocate marketing budget on Twitter promotion than any other channel. Apps which have just started with referrals should concentrate on the most value driven platform, to be able to test and improve their offering.
Once they have attained a substantial user flow they can dabble with multiple platforms and promote their campaign.
Create An Exceptional Onboarding Experience
We tend to speak volumes about places, products or experiences that made the right first impression. Your referral program's onboarding should be able to evoke a similar thought in the mind of your users.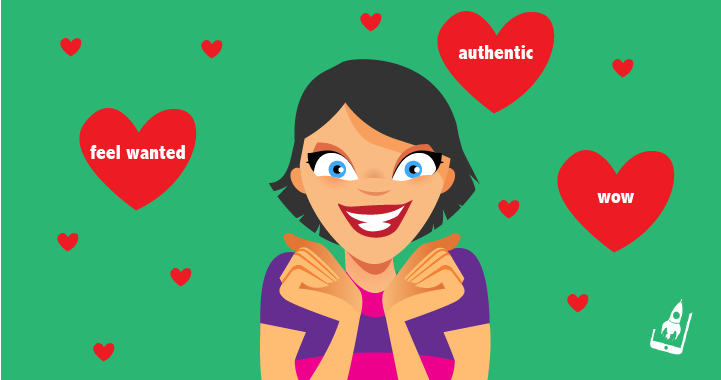 Three things to remember here are:
An app referral program should be easy to locate within the app.

The incentive value and terms and conditions should be well put out for the users.

An eye appeal.
 Offer External Value Propositions To The Users
App referrals may lose sheen after a while as discussed earlier. Internal growth hack such as wallet upgrades helps in giving a fresh lease in such scenarios. However building an external value proposition can double the word-of-mouth associated with your app referrals.
Apps like UBER have set the benchmark higher in offering an external value proposition to its users. Here's an instance when UBER brought customer delight to their users
In a latest, UBER provided uberPOOL rides to Capital One customers by sharing a specific discount code with them. These customers may or may not have been associated with UBER, however by experiencing this service, they are bound to share their experience, even participating in the referral campaigns at a later stage.
 What Are your Thoughts?
We are excited to know your thoughts on this post. As marketers what other tips have you executed to empower your app referrals? Do share your comments below!